Learning From Real-Life Experiences
By CIO Applications|
Friday, July 19, 2019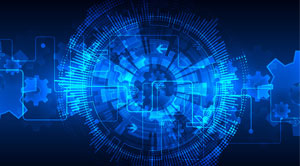 Simulation in education industry can improve and bring added value to the learning experience of students and educators. Simulations are mostly like the learning methods, which are usually not a standalone tool, but rather utilized with a combination of learning practices like in-class training, quizzes, and coaching sessions.
FREMONT, CA: The education industry can be optimized by a thriving learning curve, which can keep a good ratio between the time spent on learning and knowledge retention. Many tools support the optimization of the existing technologies but also several new ones appear on the surface every moment.
The process of simulating a situation to practice different responses and actions to a real-life scenario can be precious in knowledge retention. Simulations are established and useful tools that enhance learning as well as create a safe and enjoyable learning environment.
Check out: Top Healthcare Simulation Technology Companies
There are many advantages of using simulations in the education industry, and here are a few:
Real-Life Experiences:
The idea of exposing employees to different scenarios on paper is amusing, but there can be nothing better than the real-life experience. Sine real-life experiences cannot be created or recreated during training, so simulations bring closer to the goal. Simulations provide an opportunity to experience real-life scenarios that can depict real events in a cost-effective, faster, and efficient manner.
Diverging Out:
While simulating a situation, it is essential to have the ability to personalize the experiences as simulation helps in creating own learning occurrences by diverging into different scenarios according to answers. There are answers which are not always right or wrong when it comes to human behavior, so people need to master different approaches giving distinctive results.
Recurrence:
By simulating scenarios, educators can engagingly repeat content, which can bring a new essence to the learning goal. Simulations toolbox can build layers of materials and create a more productive learning environment by escalating the chances of knowledge retention.
Latest Technologies:
Technology can be put into action efficiently while implementing the simulation technique. Most recent technologies make available the web-based simulations along with advanced tools that can customize the entire journey of an employee in a mobile-friendly mode. New simulation technology can generate fast and accurate results concerning each employee progression to track and improve the learning content as well as its environment.
Unlike conventional wisdom, simulations can be effortlessly added to the Learning Management Systems and can never identify as a burden to the management.